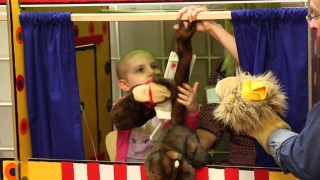 3.67K Views0 Comments2 Likes
Medical play is just one therapeutic tool that can be used in helping younger children cope with hospitalization and procedures.  In this video, Bella, a 4-year-old cancer patient who was initially highly anxious when...
5.33K Views0 Comments7 Likes
Garrett is an 8-year-old-boy with chronic migraine headaches. He and Olivia Mittel, M.D., a pediatric hospitalist at Norton Children's Hospital who is trained in Acupuncture, describe and demonstrate the use of Acupun...